Save the date!
ARMSTRONG
BRIDGING
August 20 at 2:30 pm
Parents will receive additional information about this opportunity to meet teachers
and see classrooms before school begins.
Armstrong wore BLUE on Monday, April 2 for
World Autism Awareness Day!
We support and wish to bring awareness to
amazing individuals with autism!
Special Thanks to SEPAC
(Special Education Parents Advisory Committee)
for the core word posters!
We look forward to using these in our classrooms!
armstrong elementary
Rocked our Socks
for
World Down Syndrome Day
March 21
Wearing crazy, wild, silly, and mismatched socks brings awareness to
World Down Syndrome Day every March 21st!
We wish to give a special THANKS to the family who generously gifted Armstrong classrooms
with a copy of
Donovan and the Big Hole
by Nancy Davenport!
What an exciting surprise on
World Down Syndrome Day!
Special Education Team
Front Row: Kari Jones, Laura Walker, Trenia Jefferson, Mary Turner, Shamela Thompson, Claire Chambers, Kristina Watkins
Back Row: Pat Wadhams, Susanne Aills, Alicia Seeton, Alyssa Sloan, Catherine Fletcher, Devin Edgemon
Armstrong celebrated Inclusive Schools Week December 4-8!
The week will brought learning opportunities, engaging experiences, and thoughtful conversations
about ways ALL are included at Armstrong Elementary!
Pictured: Devin Edgemon, Mary Turner, Laura Walker, Kristina Watkins, Emily Ford, Shamela Thompson,
Susanne Aills, Catherine Fletcher, Kari Jones, Pat Wadhams, & Alicia Seeton
~~~~~~~~~~~~~~~~~~~~~~~~~~~~~~~~~~~~~~~~~~~~~~~~~~~~~~~~~~~~~~~~~~~~~~~~~~~~~~~~~~~~~~~~
Special Thanks
4th Grade – Class of 2025
We would like to express our gratitude to the 2016-17 4th Grade Class for their generosity!
The gift of a sensory/texture wall for our sensory room will benefit students for many years to come!
Team Armstrong participated in the Down Syndrome Guild of Dallas 2017 Buddy Walk on October 29.
Our 28 member team consisted of campus staff, parents, students, family and friends.
We would like to extend special thanks to those who walked and donated!
It was a fun fall morning!

Pictured: Liz Arras, Savannah Lee (Intern), Devin Edgemon, Alicia Seeton, Amee Patel, Laura Walker, Pat Wadhams, & Mary Turner
Thank you, Park Cities Learning Difference Association!!!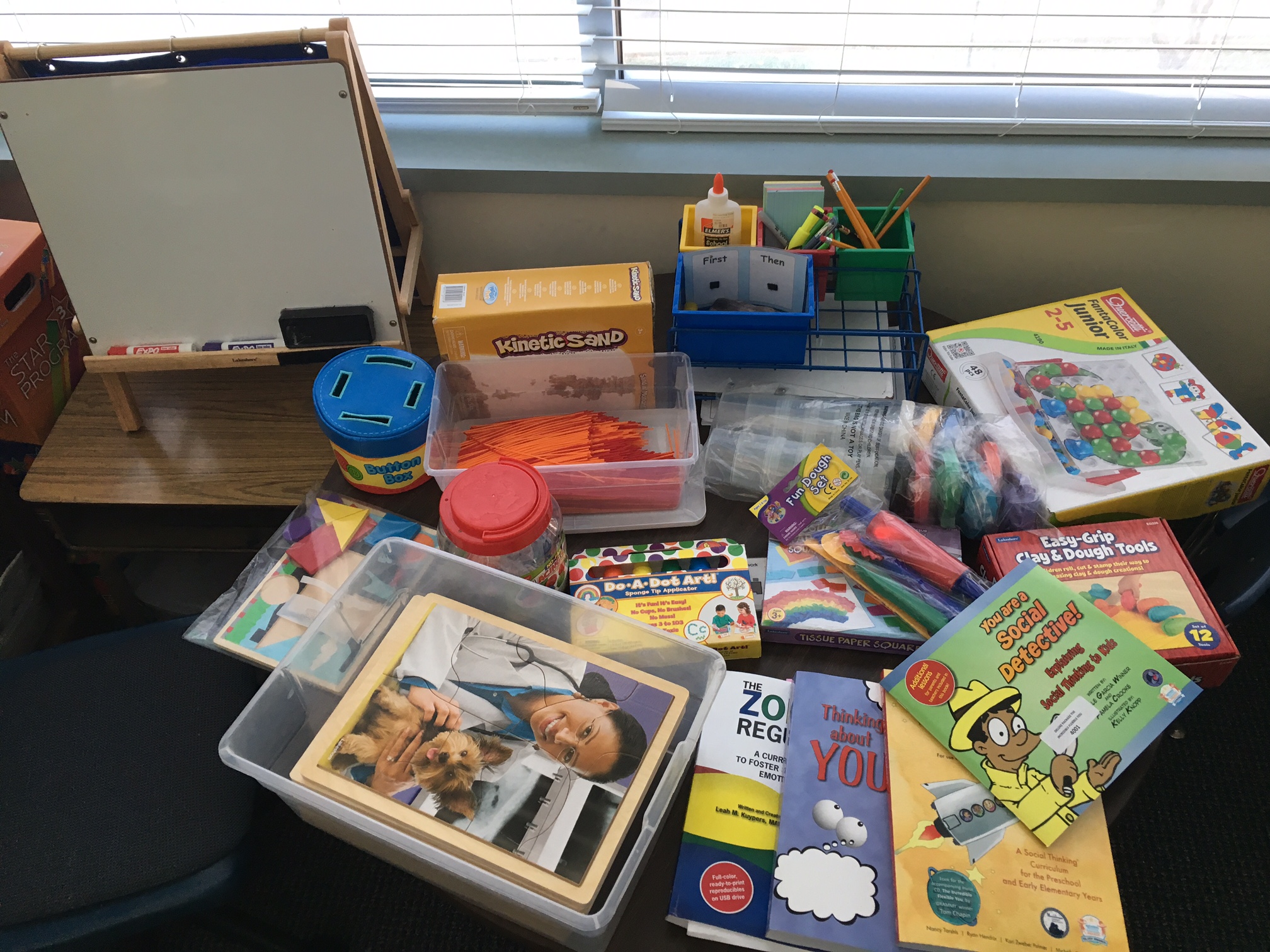 We appreciate the generosity of Park Cities Learning Difference Association!

PCLDA funded the purchase of materials and resources that will directly impact students in our LIFT and Structure classrooms!

Also, PCLDA recently funded a great portion of a TEACCH training for two of our team members! This upcoming training will directly impact instruction for our students!

We are so grateful for the generosity and support from this great organization!

Armstrong teachers and students thank you!!!
Upcoming Events -
August 20 - Bridging Day
August 23 - 1st Day of School