Armstrong E-BLAST- Campus Newsletter
UPCOMING EVENTS
December 5 - 19 Diapers, Socks and Tights Tree Collection
December 5 Recapture 101 7 - 8 pm
December 14 PTA Meeting 8:15 a.m.
January 14 Science Fair Entry Forms ... last day to enter
Armstrong Science Fair
February 21, 2019
The Science Fair is open to all Armstrong students and is mandatory for 4th graders.
Anyone wishing to participate must turn in entry forms no later than Monday, January 14, 2019.
*Due to space limitations only the first 10 entries will be
accepted for grades K-2*
Entry forms are available in the office and
HERE
.
Science Fair Informational Packet is available
HERE
.
PNO - Parents' Night Out
Friday, December 14th
hosted by Mrs. Hill & Mrs. Lucas
Wear your warm PJ's. We will be decorating cookies.
6 PM until 11 PM
hosted by
Registration forms available in the office.
Crossing Guard Appreciation Fund
'Twas two weeks until break,
When all through Armstrong,
All creatures where stirring,
Our loyal crossing guards,
Let's remember our crossing guards this holiday season!
Holiday cards to sign and a cash collection jar will be in the front office
Through Wednesday, December 19
Please stop by and write a note
Collected money will be distributed among all crossing guards.
Armstrong Diapers, Socks, and Tights Tree

Collecting Children's new diapers, socks, and tights December 5 - 19.
Items will be going to the Hope Supply Company.
TAG REFERRAL WINDOW NOW OPEN
TAG referrals for spring testing
are
open Nov. 2
nd
at 9:00 am through Friday, Dec. 21
st
at 5:00 pm. Please see the district website for online referrals:
https://goo.gl/zFD59E
All deadlines are for referrals are firm.
Please contact the campus TAG specialist or Kim Brooks, District Coordinator for more information,
brooksk@hpisd.org
.
ARMSTRONG PTA VOLUNTEER POSITIONS 2019-2020
The Armstrong Parent Teacher Association plans special events and fundraising programs, assists in the operation and maintenance of Armstrong, and furthers communication between parents, teachers, and students. Join the fun and help make a difference in your child's day. The Armstrong PTA needs YOU!!!
Click
HERE
for the Volunteer opportunities.
DOUBLE Your Dollars to Mad for Plaid!
The HP Education Foundation is excited to announce that the Clements Foundation and Ben E. Keith Foundation have issued a generous $75,000 match to challenge our community!
Every dollar you donate to Mad for Plaid between now and December 31st will be DOUBLED up to $75,000.
Your support is critical to helping us grant funds for HPISD teacher salaries and K-12 needs district-wide.
Thank you to the Clements Foundation, established by Gov. Bill Clements Class of '34, and the Ben E. Keith Foundation for their generosity and boldness in challenging our community to support our teachers and students. Be a champion for our schools today. Donate at
www.hpef.org/donate
.
Every student, every teacher, every school.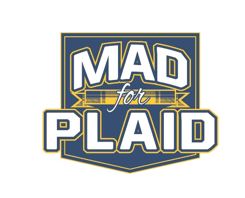 It is not too late if you didn't purchase your Eagle Party ticket during the online auction! If you need a ticket:
~ leave $40 (check to Armstrong PTA) in the Eagle Party envelope in the front office. Write your child's name and grade on the front of the envelope or check.
~After you leave your check, please contact the grade coordinator below to RSVP
Tickets must be purchased in advance as these venues need final numbers prior to the party dates. Below are the dates and times of every grade level party. Your child will have a fun time with their Armstrong friends. We hope to see them there!
1st grade-
Sunday February 3
rd
at Urban Air (north Dallas location) from 1:30-3:30pm. (contact Jenn Terry
jennterry@outlook.com
or Katie Chang)
**If you want information confirming whether you purchased a ticket during the online auction, please contact your grade level coordinator listed above or one of us listed below.
Mom's Get-Togethers
The 1st grade mom's holiday party will be on Tuesday, December 11 at 6:30 p.m. at Jill Ritchey's home (5002 Abbott Ave )
The 4th grade mom's holiday party
will be on Tuesday, December 11 from 7:00 - 9:00 p.m. at the Hannagan Family's home at 2821 Daniel Ave.
The 2nd grade mom's holiday party will be on Wednesday, December 13 at Valerie Istre's house.
HP Tennis Academy/Lower School
Highland Park ISD Seay Tennis Center ~ Highland Park HS Campus
Greenball & Intermediate: January 14 - May 18
Elementary/Primary/Pee Wee: January 21 - May 3
Click HERE for the Enrollment Form